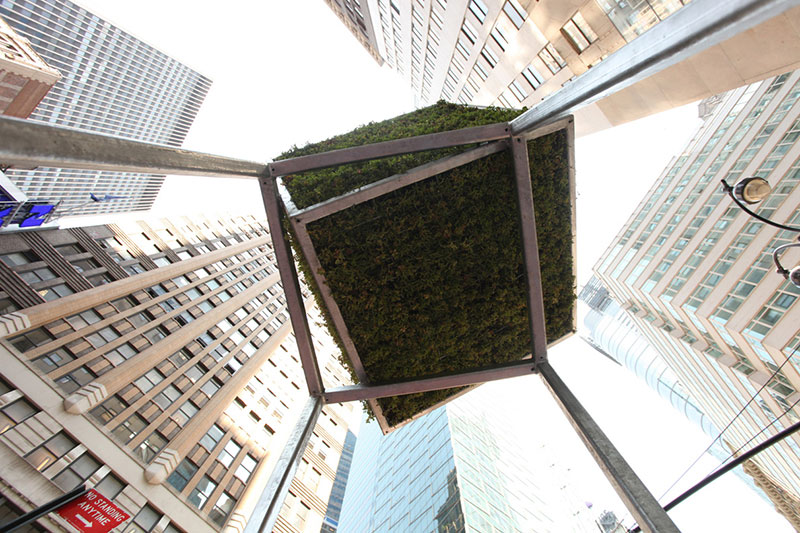 Broadway Green, 2012, Broadway Plazas, New York City
Six elevated steel cubes filled with live vegetation & one with green slate, lead the viewers through the Broadway Plazas symbolizing "Green" philosophy. The sculptures offer a thought-provoking juxtaposition with the surrounding buildings, Elevating Nature in the center of New York City. The cubes extend from 36th Street to 41st Street, Times Square.  Patricia Leighton & Del Geist, with Manifesto Architecture.
Commissioned by the Fashion Center BID & NYC DOT, as part of 'Arterventions' Urban Art Program. 
Photo credits: Laurentiu Garofeanu & Frank Lei.