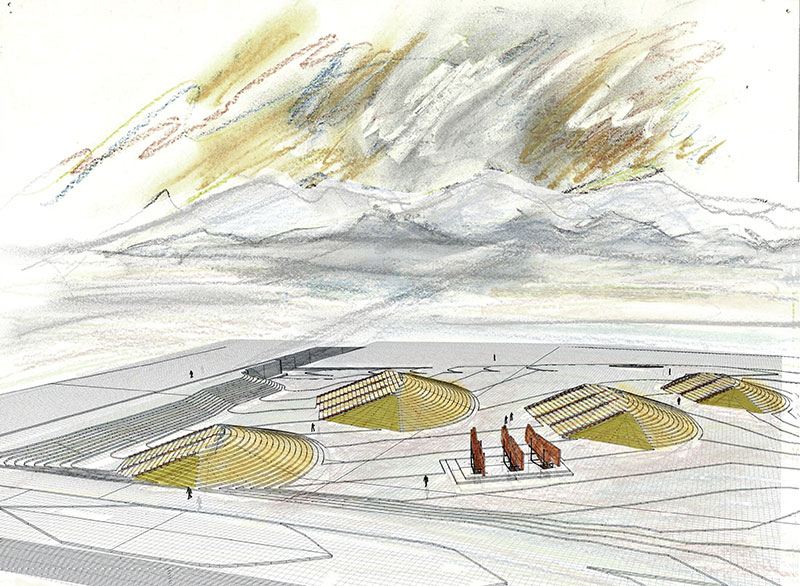 Denver Grove Park, 2011-13, Denver, Colorado
· Concept.
A four acre city block, as an "art park" includes four major earthworks planted with indigenous regional prairie grasses.  A series of three monumental sculptural markers of Lyons red sandstone stone and steel are sited within the earthworks alluding to the mountains beyond.  The artwork can be viewed by car from the freeways at Stapleton and experienced more intimately by foot.  Patricia Leighton & Del Geist, with Manifesto Architecture.
Commissioned by the City & County of Denver, Arts & Venues Department.