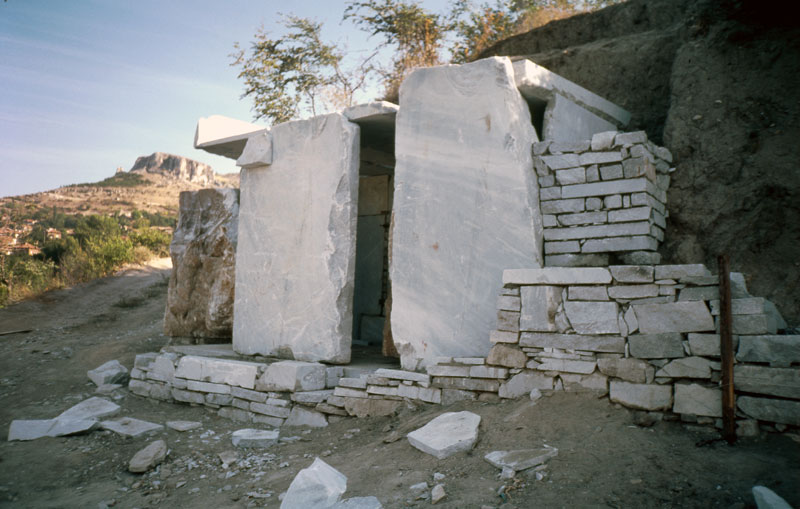 Paraclet, 2000, Ilindentci Sculpture Center, Bulgaria.
Paraclet is a site-specific room related to the land, and history of Bulgaria constructed in the Sculpture Center of Ilindentci, Bulgaria.  A marble room has been built into a hillside with stalactite stones presented as icons. Room dimensions: 12ft long x 8ft wide x 8ft high. Interior stone: 7ft high x 7ft wide x 5ft depth.  Entry stone: 6ft high x 6" wide x 4.5 depth. There are cuts on the roof of the room so as light falls on the interior stone at certain times of the day.and cuts in the ceiling of the room throw light on the interior stone.  The sculpture is refective of the ambience in Bulgarian monasteries.
Commissioned by the Ilindentci Sculpture Center, Bulgaria.