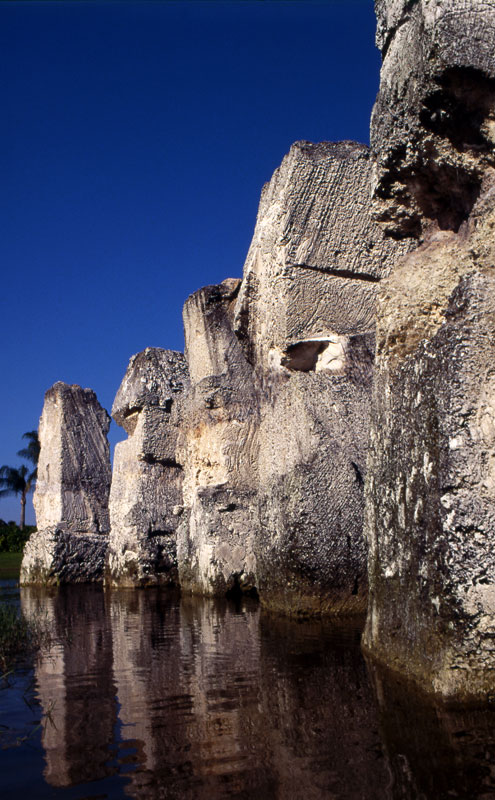 Seven Runes, 1990-91. Pompano Beach, Florida.
The site-specific environmental sculpture was developed in relation to the architecture, the retention pond and the surrounding landscape.  An earth-cut has been made from the lake to the land, allowing a shallow pool to form and create a wetlands area, indigenous to the South of Florida. Seven hewn fossilized coral limestone structures are installed in the lake in a curved formation each 8 ft apart, and make a transition from the lake to the land. The 7 stones, each approximately 20 tons, stand 15 ft. high x 6 ft.sq. at the base, tapering to 4 ft at the top. The overall length of the sculpture is 95 feet.
Commissioned by Broward Count, Art in Public Places, Fort Lauderdale, for the Department of the Environment.