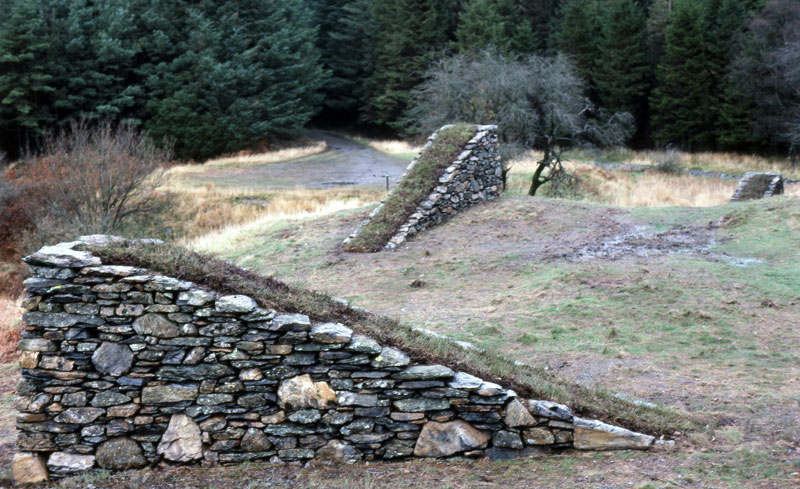 Silurian Cant, 1986, Sculpture Park, Cumbria, England.
The site-specific sculpture is sited in a decidous area of Grizedale Forest which has two approaches on the Silurian Trail.  It was important to retain the intimate qualities of Scale Green, and the oak, rowan and larch trees, without disrupting the natural balance of the landscape.  There is a quiet presence in this area, suggesting a meeting place of old, a place to spend time.  The four ramps are constructed, with Mike Bowerbank, drystone waller, in ancient dry-stone walling techniques.  The cutting and mounding of the earth integrates the structures to their surroundings.  Each ramp contains 12 tons of local Silurian slate, the dimensions of each ramp is approx. 6.5ft x 20 ft x 4.5 ft. wide.
Commissioned by Northern Arts and the Forestry Commission for Grizedale Forest, Sculpture Park, Cumbria.