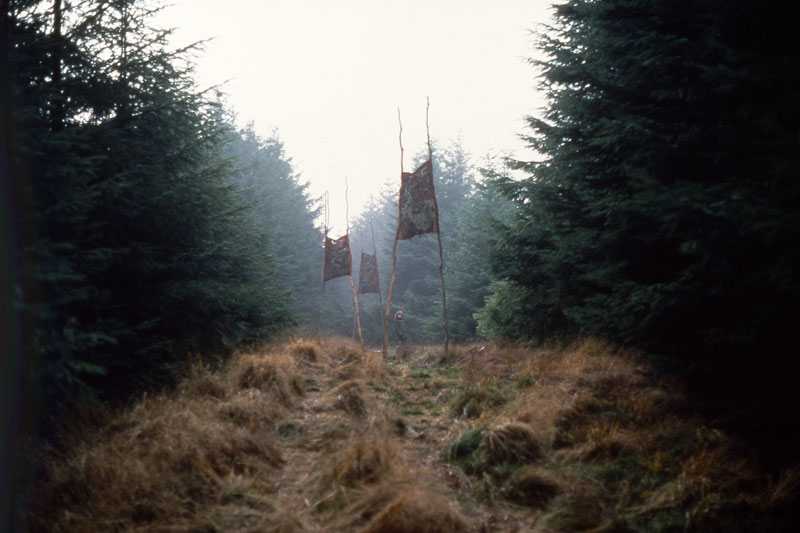 Vigil, 1986, Grizedale Forrest Sculptures, Cumbria, England.
Vigil is a site-specific sculpture installation; three mixed media constructions installed in an avenue of fir trees materials: oak, sisal, birch and beech, each structure approx. 19 ft. x 5 ft. x 3 ft. Overall area 14 x 150 ft.
Commissioned by Northern Arts and the Forestry Commission for Grizedale Forest, Sculpture Park, Cumbria.